78 companies
Accommodation Reviews & Experiences
Accommodation Reviews & Experiences
---
Booking a night at a hotel, whether it is for a city trip weekend or the entire summer holiday, everything is possible. But which hotel is the best? And which hotel provider can you trust? To what extent do travel agencies check hotels on service and quality? And what can you do when your holiday isn't what it was supposed to be? All are questions that only people with hands-on experience can tell you. By sharing both positive and negative reviews we can inform each other at which travel agency you should or shouldn't make a reservation. This way, you cannot only find the travel agencies with the cheapest hotels, but also the ones who make good on their promises.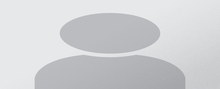 Accommodation Reviews & Experiences
"It's always nice at the campsite". We think there are very few children who will disagree. Every year, lots of people leave for France, Germany or Spain to a campsite with their camper or caravan. But where can you find an accessible website that checks many camping sites to investigate the best place to go to? Do you need to make a reservation or do they always have a free space available? What are the cultural expositions and fun places you can go to? Are the toilets hygienic and cleaned on a regular basis? Is there a swimming paradise for the children and is it just as nice as the pictures on the website claim it to be? Do they offer entertainment for children? All questions that holiday makers who went before you can answer. That's why we made an overview of all camping sites. Fellow campers reviewed them on setting, service and quality. Do you have an opinion, experience of complaint you want to share? Than please leave a review of your own.
Renting a holiday cottage in the country or a residence in, for instance, Italy, Spain or France? Or rather on a bungalow not too far away? There are many travel agencies that offer these kind of holidays. But who is the cheapest? And, even more important, who is the best? Who act on their promises? In what condition will you find the cottage or residence and could you find everything that was supposed to be there? How was the customer service while making the reservation and during the holiday itself? These are all questions that the travel agencies will not answer. No, you will only get that kind of information from people who already booked a cottage or residence. That is why we made an overview of all travel agencies that offer holiday cottages / residences and bungalows. People with hands-on experience share their reviews, opinions and complaints about prices, ticket service, and quality. So you can make the best choice for yourself. Any experience of your own you want to tell your fellow holiday makers? Please leave a review.